Formulation Services and Turnkey Manufacturing
Formulation Services and Turnkey Manufacturing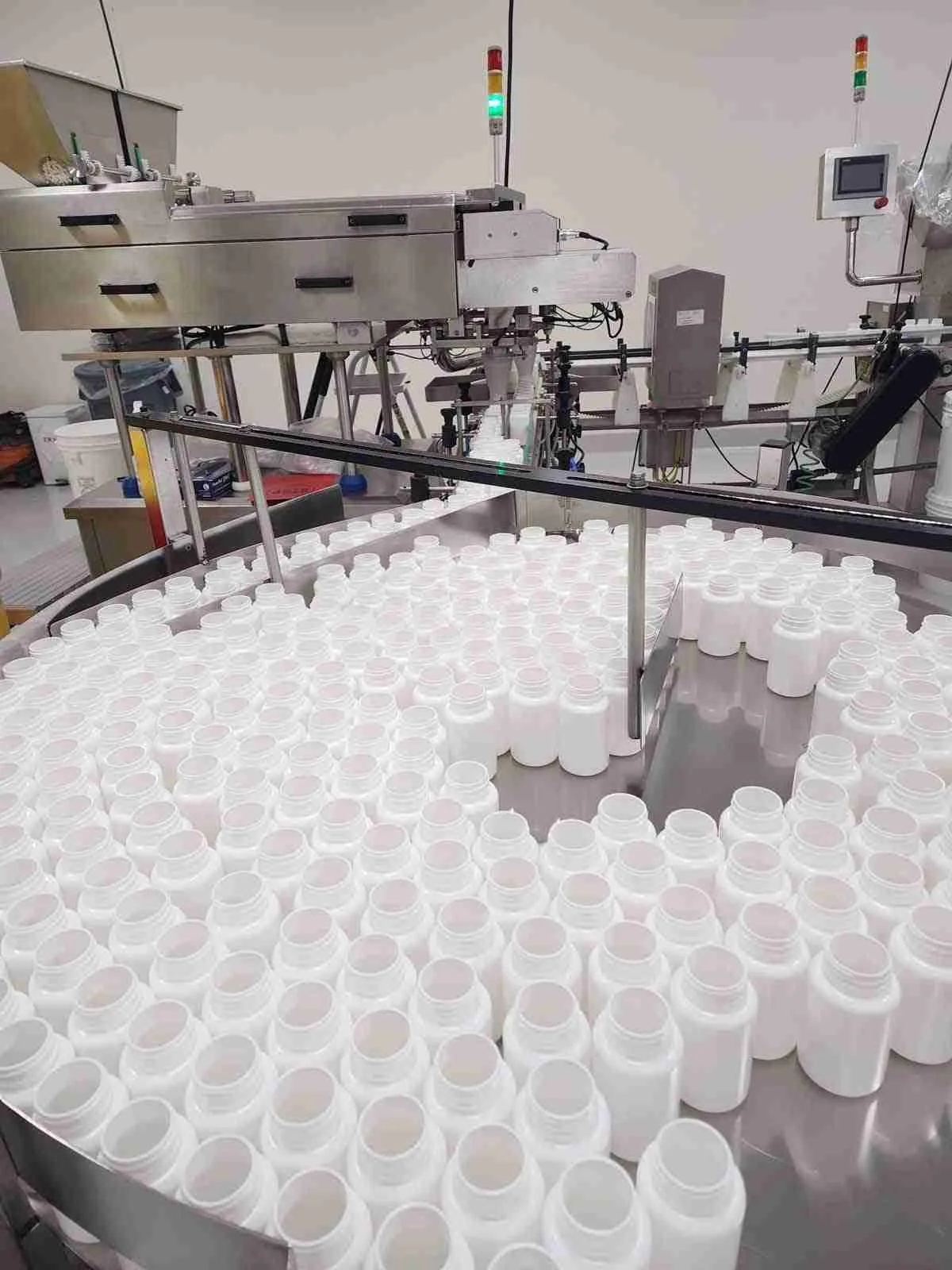 Our expertise is in producing capsule, tablet, and powder mix formulas for marketers and advertisers in the retail/brick & mortar, MLM, internet and direct marketing sectors. We take tremendous pride in helping our nutritional supplement, herbal and nutraceutical manufacturing customers and brand customers develop new products to meet the challenges of a rapidly expanding industry. Whether you have an existing product you wish to change or a new product you would like to create, our technical specialists will work together with you to ensure that all your objectives are met. Our goal is to create and maintain long term personal relationships with all our customers. We offer full FSMA, GMP, NSF and ISO documentation support to meet any necessary criteria needed for compliance with current regulation.
Our high speed encapsulation capacity reaches up to 4,000 capsules per minute per machine.  We have access to bottling capacity to fill over 30,000 bottles per day. Beyond product upgrades and new compound production, you might also consider outsourcing to us as a bridge between your existing capacity and additional lines you may one day wish to create.
Why should You Choose Nutrient innovations?
From the basics of all forms of raw materials and superb ingredients, to reliable supply chain performance, ideas that drive your business, intricate extraction capabilities, manufacturing and even marketing support, Nutrient Innovations is ready to deliver on our promises to you. With a menu of services as broad as we offer, we are ready to help nutritional supplement manufacturers, private label suppliers and supplement brands with custom formulas of any size, from a start up to a major international manufacturer or anywhere in between.