Rhodiola Rosea Extract
St. Johns Wort Extract
L-Theanine
5-HTP
GABA
Rhodiola Rosea: The \"Wonder Herb\"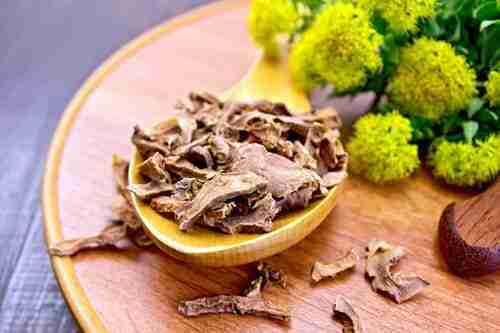 Primary Health Claims:
Boost Stamina & Endurance
Burn Fat
Elevate Mood
Increase Mental & Cognitive Performance
Formulating with Rhodiola Rosea Extract 3% Rosavins: Possible Combinations
Brain, Memory & Cognitive Support: Use in conjunction with Phosphatidyl Serine, DMAE, Huperzine
Weight Loss: Use with Caffeine, Green Tea, Yohimbe, Green Coffee Bean
Pre-Workout, Energy & Endurance – Use with Creatine, BCAA\'s, Amino Compounds
Sexual Health, Male & Female Enhancement – Use with Yohimbe, Maca Extract, Mucuna Extract.
Rarely do we find an herb that provides a quick mental and physiological boost of energy along with a multitude of other health benefits. Historically, this \"wonder herb\" was found in the Eastern Mountains of Siberia. In traditional folk medicine Rhodiola was used to increase physical endurance, work productivity, longevity, and resistance to sickness, fatigue, depression, impotence, gastrointestinal ailments, and nervous system disorders. Rhodiola rosea roots were given to couples prior to marriage to enhance fertility.
Rhodiola Rosea extract has been shown to boost stamina, reduce exhaustion and accelerate recovery processes during and after strenuous physical activity. This powerful herb has also been shown to stimulate muscle energy by way of increasing glycogen and protein synthesis. It also may help fight fatigue and improve concentration and focus, activate the fat burning processes and mobilizes fat cells from adipose tissue to the natural fat burning system of your body for weight reduction. It has also been shown to substantially aid erectile dysfunction, stop premature ejaculation and normalize prostatic fluid. For women it has been shown to help improve libido, stamina and mood.